Looking for a unique and special gift? Why not give the gift of a cascading juniper bonsai? This beautiful tree is carefully crafted and trained to cascade over the sides of its pot, creating a stunning visual effect. Perfect for anyone who loves nature or is looking to add a bit of zen to their outside décor, this bonsai is low-maintenance and easy to care for. Give the gift of peace and serenity with a cascading juniper bonsai!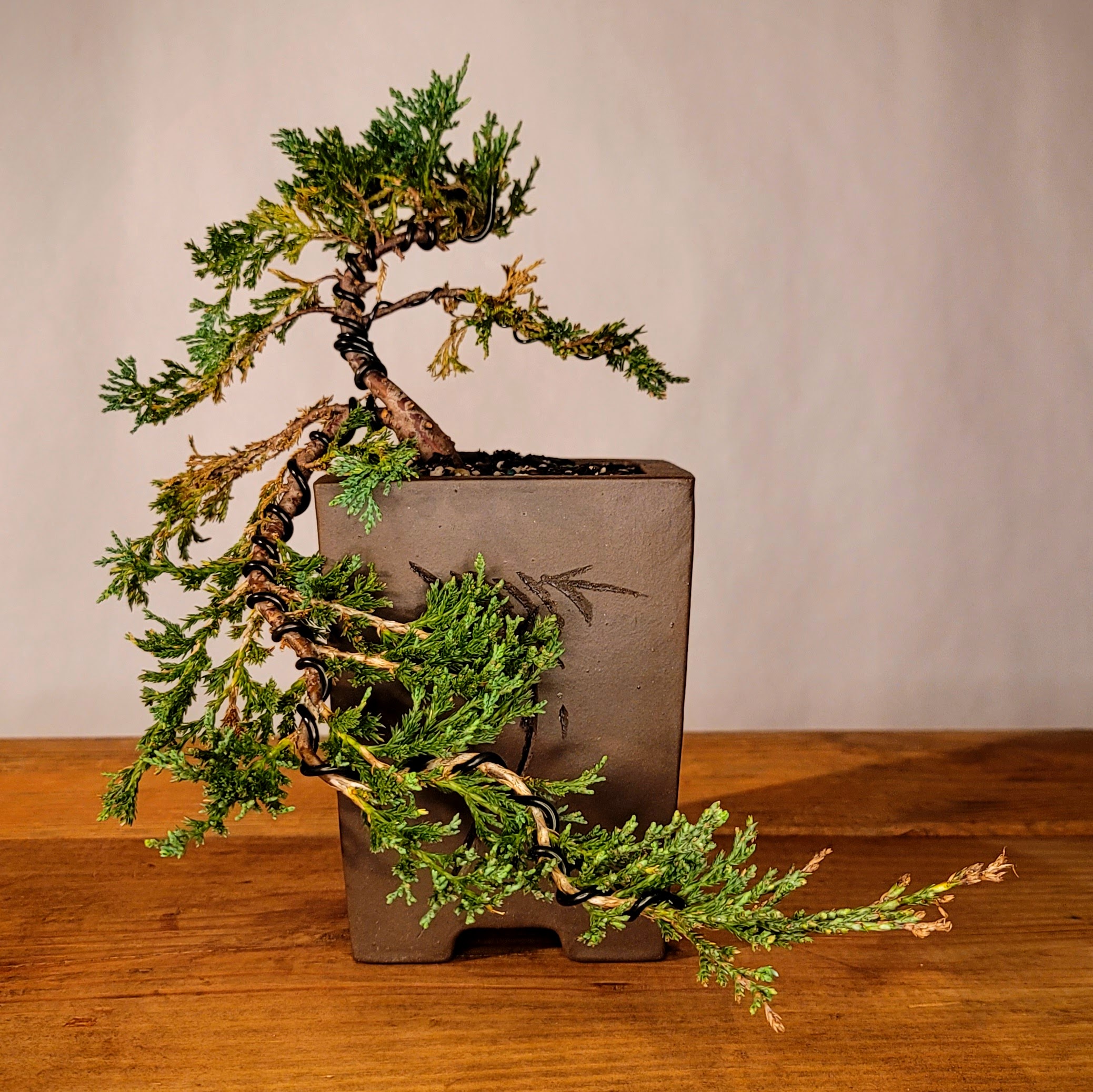 Watering
Be careful not to overwater, as the juniper's roots don't like soil wetness. Before you water, the soil should be slightly dry. Misting the tree can be done regularly, especially after the tree has been repotted because it benefits from air humidity.
Lighting
Juniper require direct sunlight for at least six to eight hours each day. We recommend placing them in a sunny spot, such as a south-facing wall or yard. With the right care, your juniper bonsai will thrive and bring you years of enjoyment.
Fertilizing
When fertilizing your juniper, slow-release organic fertilizer once a month during the growing season will do the trick, or if you're looking for more vigorous growth, a nitrogen-rich fertilizer can be used—but only in the spring months.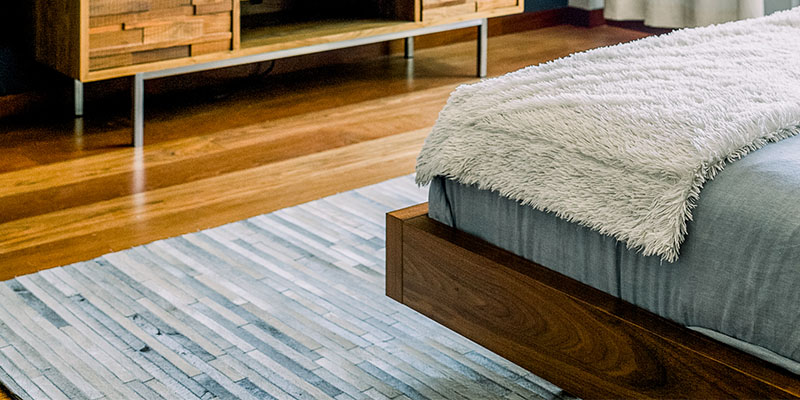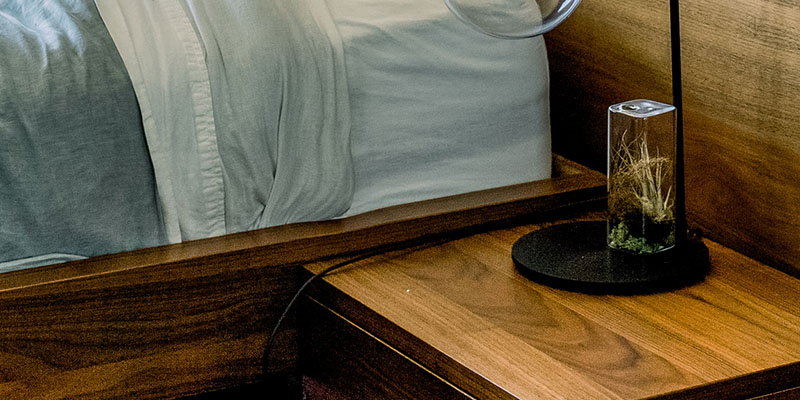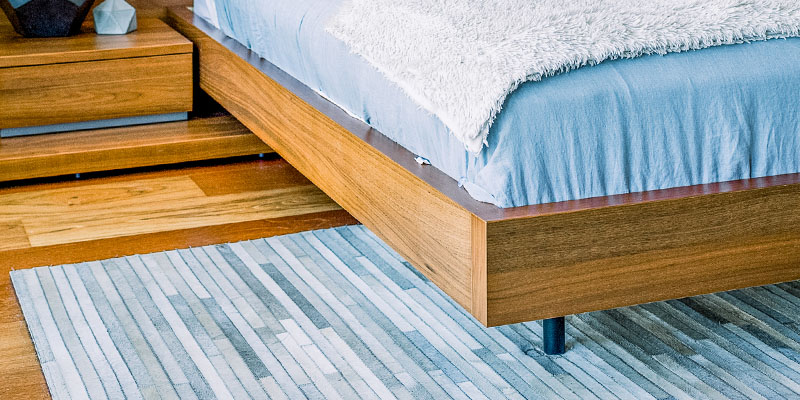 People Also Bought
Bedside Lamp
Vivamus magna justo, lacinia eget consectetur sed, convallis at tellus. Quisque velit nisi, pretium ut lacinia in, elementum id enim. Vivamus suscipit tortor eget felis porttitor volutpat. Nulla quis lorem ut libero malesuada feugiat. Donec rutrum congue leo eget malesuada. Vivamus magna justo, lacinia eget consectetur sed, convallis at tellus. Curabitur aliquet quam Vivamus magna justo, lacinia eget consectetur sed, convallis at tellus. Quisque velit nisi, preti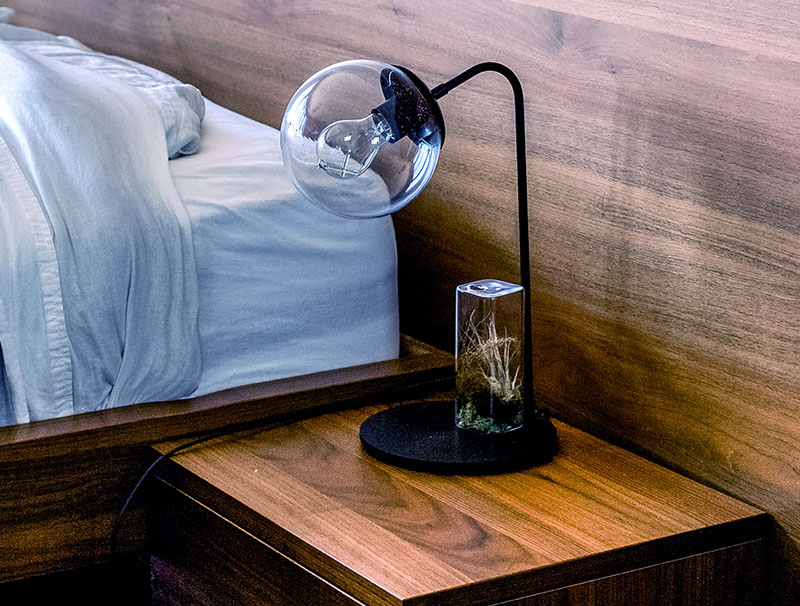 [et_pb_shop type="product_category" posts_number="4″ include_categories="78″ icon_hover_color="#ef6f49″ _builder_version="3.19″ title_font="Montserrat|600||on|||||" title_font_size="12px" title_letter_spacing="1px" title_line_height="1.8em" price_font="Montserrat|500|||||||" price_text_color="#ef6f49″ price_font_size="11px" price_letter_spacing="2px" border_width_all_image="6px" border_color_all_image="#ffffff" text_orientation="center" _i="0″ _address="4.1.0.0″ _module_preset="default" theme_builder_area="post_content" /]
Lorem ipsum dolor sit amet, consectetur adipiscing elit. Donec rutrum congue leo eget malesuada